Your firewall
in the cloud.
Stop phishing, malware and tracking with enterprise-grade performance, no config required.
Simple. Powerful.
SkyFort makes staying incredibly secure, beautifully simple.
Powerful Protection
SkyFort uses decentralized high performance servers running automated security systems, so you get enterprise levels of protection, with none of the overhead or complex setup.
Next-gen cybersecurity

Cutting edge machine learning and advanced security tools protect your team"s devices and data. These systems are updated and managed automatically so you"re protected from even the most sophisticated attacks.

Always fast

SkyFort uses powerful auto-scaling clouds and gives each team dedicated compute and bandwidth, so no matter what you"re working one, you never have to share or slow down.

Always up to date

Our security engineers are always working to keep SkyFort ahead of the latest threats and update our security systems constantly, all in the cloud. No annoying updates, big downloads, or broken settings.
Beautifully Easy
Do what once took an entire I.T. team to manage, in seconds. SkyFort was built to not only to provide world class cybersecurity, but also make it so simple to use that anyone can set it up, regardless of tech experience.
Download. Tap. Done.

Setting up SkyFort on your device is as simple as signing in and switching it on. Nothing to install, no settings to manage; it just works.

Easy Team Management

Setting your team up on SkyFort is a breeze. Just invite them from your web dashboard, and they get a magic sign up link to quickly create their account and download the SkyFort app for their devices. That was easy.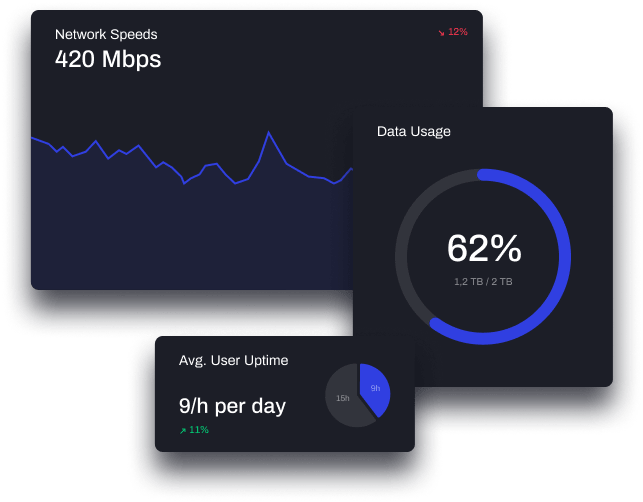 10x Better
Security you actually want to use.
We built SkyFort from the ground up to give you everything you need to stay private and secure, without all the annoying stuff.
Anti-Virus+
Cloud-based AV systems scan files sent to your devices for malicous code, all in real time.
Phishing Prevention
Cutting edge machine learning anonymously checks every webpage, looking for social engineering based attacks.
Privacy First
Your data is protected from advertisers and trackers with advanced ad blocking and tracking prevention.
Encryption is Key
Next-gen VPN encrypts your data in transit using novel cryptography, while also keeping your location hidden.
Better Battery
SkyFort runs everything on the cloud so your devices aren"t bogged down by tons of processing. Goodbye slow computers and dead phone batteries.
Decentralized
SkyFort is built on a DeCent architecture so it"s always on, always fast, and always private.
Ready to stay secure?
Start your free trial now.